Wilmot Cancer Institute Shared Resources Calendar Image Submission
We are excited to announce that we will be creating a 2024 Wilmot Shared Resources wall calendar featuring images taken during 2023. If you used the Wilmot Shared Resources to create an image, please fill out this photo submission form for a chance to have your image printed in the calendar. Prizes will be awarded for selected images. You may submit multiple entries. All (i.e., PIs, trainees, and staff) are encouraged to enter!
Entries are due by Friday, September 8th at noon. Selected photos will be announced in mid-September. Calendars will be ready by the Wilmot Symposium.
If you have any questions, please contact Tracie McGinnity at tracie_mcginnity@urmc.rochester.edu.
Interested in Making a Difference in SMD? Run to be your GSS Department Representative!
Are you interested in seeing changes at SMD? Looking for leadership experience or to grow your resume? APPLY TO BE YOUR DEPARTMENT REPRESENTATIVE!
Responsibilities:
Make sure your department is represented at 75% of GSS meetings (9/12 meetings a year).
Act as a liaison between your department and GSS, so that we can better serve the entire school.
Help plan or execute one GSS event per year.
Consideration towards Annual GSS Travel Award.
If you are looking for leadership opportunities, are passionate about the graduate school community and want to enact change at SMD – we want you to join our team!
We hope to have new representatives announced and in attendance for our September meeting (will most likely be mid-month). If you have questions feel free to email us. Thank you!
The Steadman Awards
University of Rochester Postdocs:
We are excited to share the announcement below and encourage you to apply by 9/1/23 to present your work in a 3-minute oral presentation to a panel of judges and compete for multiple monetary prizes at the Steadman Family Postdoctoral Associate Prize presentation during National Postdoc Appreciation Week on 9/21/23. Applications are welcomed from all UR Postdoctoral Associates and Fellows from all areas and in any discipline at the University.
The Steadman Family Postdoctoral Associate Prize in Interdisciplinary Research provides a monetary award recognizing outstanding Postdoctoral Associates or Postdoctoral Fellows at the University of Rochester whose research exemplifies the importance of multiple perspectives and/or cross-disciplinary approaches toward examining high impact questions of society. The competition is open to all UR Postdoctoral Associates and Fellows.
Candidates must be a current postdoctoral associate or postdoctoral fellow at the University of Rochester. Candidates from all areas of the University of Rochester are welcome to apply.
To apply, the following must be submitted by September 1st:
Current Curriculum Vitae/Resume
A 500–750-word summary of how your research represents multiple perspectives and/or crosses disciplinary boundaries. Please include what you believe is innovative about your research such as high impact questions of science and humanity and future implication of your research. This summary should be written for a general audience.
Applications will be reviewed by the following criteria:
The interdisciplinary scope of the research: does the research encompass multiple perspectives and/or disciplines of study?
Innovative research where research activity and creative thinking is in the service of addressing high impact questions of science and humanity.
Finalists will be selected to participate in a 3-minute oral presentation to a panel of judges at the Steadman Prize presentation during National Postdoc Appreciation Week. Final presentations will be held on Thursday September 21st, 2023 from 3:30 pm – 5:00 pm on the River Campus.
Attendance at the final competition is expected if selected as a finalist. Winners will be announced at the award reception immediately following.
There are three awards:
Steadman Award - $2,000
Award for Interdisciplinary Research - $750
Award for Innovative Research- $750
Please direct any questions to kristina.lantzky-eaton@rochester.edu.
All applications must be submitted at the following link by 9/1/23
AS&E Graduate Activities Fair
AS&E and SMD students: Please join us for the Graduate Activities Fair to learn more about and meet with a variety of student organizations and resources for grads! Stop by anytime between 12:00-1:30pm on Friday Sept. 8 in the Hirst Lounge of Wilson Commons on the River Campus. FREE PIZZA for attendees while supplies last!
Showcase Your Work At Cell Bio 2023
Poster-Only Submission Deadline: September 5
As we approach the Cell Bio 2023 conference, we wanted to encourage postdocs in the field to participate by submitting a poster abstract for the event. This conference is an excellent opportunity for you to showcase your research and gain recognition in the vibrant field of cell biology.
Here are a few compelling reasons why submitting a poster abstract would be beneficial for you:
Professional Growth: Presenting your research as a poster abstract at a prestigious conference like Cell Bio will undoubtedly enhance your professional growth. It provides a platform to discuss your findings with fellow researchers, receive feedback, and build valuable connections within the scientific community.
Networking Opportunities: The conference will bring together leading researchers, academics, and industry professionals from around the world. Participating in this event will allow you to network with like-minded individuals, fostering potential collaborations and future career prospects.
Peer Recognition: Your poster abstract will be reviewed by experts in the field, and if accepted, it will be displayed alongside other cutting-edge research. This recognition can positively impact your academic profile and contribute to your future endeavors.
Feedback and Collaboration: By presenting your work as a poster, you invite valuable feedback from other researchers, which can aid in refining your research and experimental approach. This opens up opportunities for collaboration and cross-disciplinary discussions.
Educational Experience: Attending the conference sessions and engaging with other researchers' work will provide you with valuable insights into the latest advancements in cell biology, thus enriching your knowledge base.
Submitting a poster abstract is a simple process. The deadline for submissions is September 5, so I encourage you to act promptly and not miss this fantastic opportunity.
The Cell Bio Conference is not just about presenting your work; it's also about learning from others, building connections, and exploring potential collaborations. Your participation will make the conference even more vibrant and enriching for all attendees.
P.S. This year's conference will also feature a Career Fair, providing you with a unique chance to explore career opportunities and connect with potential employers. Don't miss this chance to advance your career alongside showcasing your research!
NIH Fellowship Information Sessions: "Fellowship on the Fifteens" Presented by Dr. Elaine Smolock
Friday, September 15 | 12:00pm - 1:30pm | 1-9545 Natapow Conference Room
Elaine Smolock, Director of Writing Services and Grant Development in myHub will present fundamental information about how to apply, prepare, and plan to write an NIH Fellowship. This seminar is intended for predoc and postdoc fellows who are interested in learning about NIH Fellowships. Coffee and Snacks will be provided. Information about F-clubs will also be provided at these sessions. Event Contact Email: myHub@urmc.rochester.edu.
Fall 2023 3MT Competition
Three Minute Thesis, or 3MT® for short, is a spoken word thesis competition.
The 2023 UR 3MT Competition and Reception will take place on Friday October 6, 2023 between 4-5:30pm. (In the past, it has been held in spring semesters in conjunction with Graduate Student Appreciation Week.) Holding the 3MT in October will allow the winner to attend the regional competition in the Spring.
3MT is an opportunity for Rochester doctoral (PhD, EdD, DMA's, etc) students to present their dissertation research findings to a general audience in THREE MINUTES with only one PowerPoint slide. The goal is for students to engage all their communication skills to make their research vivid and engaging while emphasizing its key point without jargon. Three Minute Thesis is an international event founded at the University of Queensland.
Additional details coming later this month as the agenda is set.
What Can You Be With a PhD?
Registration for What Can You Be With a PhD? is $10 per person and includes admission on both days. Sessions will be recorded (with permission of all panelists), so you can view any you missed later. It's the best deal in the city, and you get the chance to meet over 2000 of your peers to network with and more than 120 speakers to hear from!
To register, follow the registration link below and use the code "urochester_2023" to check out and pay. Be sure to use your urmc.rochester.edu email address; it's how the event organizers will ensure everyone is registered for the correct school. myHub is a sponsor for this event, which has helped reduce the cost for Rochester trainees to participate for only $10.
If you have questions about registering, please contact myHub at myHub@urmc.rochester.edu.
* This program is eligible for the myHub Involvement Travel Award.
Fall 2023 – $1000 myHub Involvement Travel Award
Are you carving time from your schedule for professional development, career exploration, and writing?
myHub encourages you to set a goal for yourself for the upcoming academic year to gain a new skill, explore career options and/or further develop your writing skills and experiences.
myHub is excited to announce a new travel award for the Fall 2023 academic year!!! For every myHub sponsored event you attend and checkin during the Fall 2023 academic year, your name will be entered into a drawing for a $1000 professional development travel award that can be used for any professional development and skill building experience outside of your academic research. Drawing for our inaugural travel award will occur around Friday, December 15, 2023. One winner will be chosen.
Questions/Contact Email: myHub@urmc.rochester.edu
Program notes: This program is open only to SMD graduate students and postdocs. Attendees must attend the full session and sign in for their name to be considered for the drawing. All eligible programs will be noted with "Eligible for the myHub Involvement Travel Award" on Handshake, OTE, and myHub email digest. Award must be used before December 1, 2024.
The Next Step Podcast
Hear from SMD graduate school alumni as they share stories from the job hunt, lessons learned along the way, and their top tips for trainees about to hit the job market in our new podcast!
Check out The Next Step on YouTube and YouTube Music.
Featured in our first four episodes:
E'Lissa Flores, Ph.D., 2018 Translational Biomedical Science graduate
Eric Schott, Ph.D., 2017 Cell Biology of Disease graduate
Louben Dorval, Ph.D., 2021 Cellular Molecular and Pharmacology graduate
Yin-Yin Wang, Ph.D., 2015 Microbiology and Immunology graduate
​​​
UR Writing - Writing Group Interest
We created a brief survey to gather any interest in restarting the biweekly writing group. The goal of this group is to provide peer-based feedback on writing projects. Each week 1-2 trainees will share a piece of writing (<3 pages) with the group, who will provide constructive feedback on the work. This group is open to all graduate-level trainees. Examples of previous writing that has been shared include manuscript excerpts, abstracts, thesis/proposal documents, and more.
Funding, Grant and Travel Award Opportunities
Graduate Student Childcare Grant – Application Open
We are pleased to announce that the application period for the Graduate Student Childcare Grant will open on August 15, 2023. We understand the challenges faced by graduate students who are also parents, and we are committed to supporting your academic and personal success.
To better support our students who are pursuing their PhD degree, the University of Rochester instituted a childcare subsidy program for eligible PhD students beginning January 1, 2023. We recognize that PhD students often juggle multiple responsibilities during their education, and this is particularly so for students who are also the primary caretakers of young children. Research has demonstrated that PhD students who are parents often struggle to complete their degrees. Given the unique needs of our full-time PhD students who are also parents, the University has developed this important program to help address some of these challenges.
We encourage all eligible graduate students to take advantage of this opportunity and apply for the Childcare Grant. Investing in your well-being and ensuring a supportive environment for your academic pursuits is our priority.
If you have questions about the program application, please email us at childcaregrant@rochester.edu. You can also reach out to your financial aid counselor to understand if there will be any impacts to your award.
One note, student will need to be registered by September 18th for the Fall 2023 term to be eligible for the grant.
Complete Guide to the H-1B Visa Process
This course is designed for international students planning to work in the U.S. after their graduation. Although there are many immigration paths to stay in the U.S. after your education, H-1B remains one of the most popular options among students and scholars. Learning about the H-1B visa and preparing in advance can provide an edge as you explore your post-graduation employment options.
Health and Wellness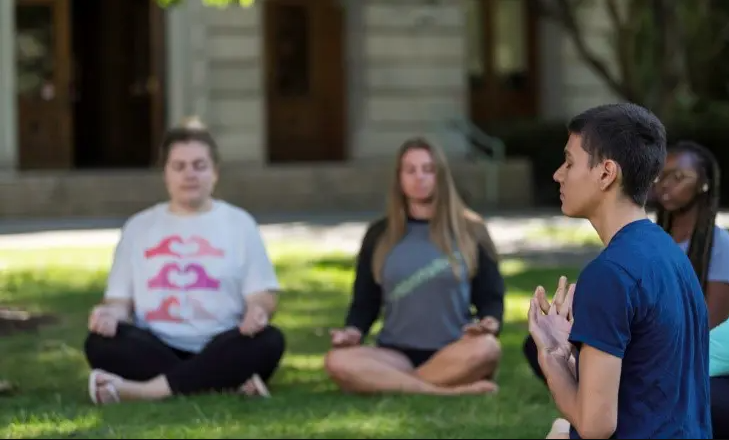 Mindful University Project
As we prepare for the fall semester, many instructors are considering how they can help improve students' mental well-being and prevent burnout. The Mindfulness University Project would like you to know about the services available to both you and your students for cultivating mindfulness, compassion, and resilience in our campus community.
Well-Being for Life and Learning Training
This Fall, the UHS Health Promotion Office is launching an inaugural Well-Being for Life and Learning training program for faculty and staff. This training program will provide faculty and staff participants with simple strategies to create supportive environments in which students can flourish and, in turn, thrive academically. This self-paced training includes a series of required and elective workshops led by campus experts. All workshops will be offered in a hybrid format with virtual and in-person sessions throughout the semester. Once participants finish all components of the training program, they will receive a comprehensive guidebook, a sticker to place on their office door, an icon to place in their email signature, and recognition on the Well-being for Life and Learning website. To receive more information and to register, click the button below.
Mindful Professor Training Program
The Mindful University Project is offering a Mindful Professor Training for teaching faculty and course instructors at the University this Spring. This program is rooted in cutting-edge research and practices and aims to offer participants a variety of tools to access ways to return to calm, be present with themselves and others, utilize mindful leadership skills, enhance teaching effectiveness, as well as learn what actions they can take to support students' well-being.
The Mindful Professor Training lasts three months, and includes 7 hour-long workshops and 2 one-hour mentorship coaching sessions. Join us this coming Spring! For more information and to register click the button below.
Internship/Postdoc/Employment Opportunities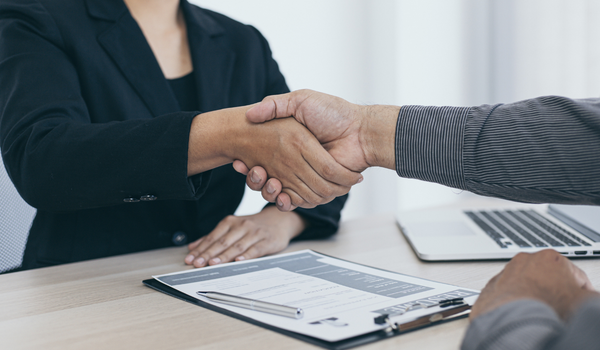 Jobs are listed on Handshake
The NCI Predoctoral to Postdoctoral Fellow Transition Award
The purpose of the NCI Predoctoral to Postdoctoral Fellow Transition Award (F99/K00) is to encourage and retain outstanding graduate students recognized by their institutions for their high potential and strong interest in pursuing careers as independent cancer researchers. The award will facilitate the transition of talented graduate students into successful cancer research postdoctoral appointments and provide opportunities for career development activities relevant to their long-term career goals of becoming independent cancer researchers.
ORISE Fellowship Opportunities at 20+ Federal Agencies
The Oak Ridge Institute for Science and Education (ORISE) currently has over 300 opportunities for STEM, policy, and technical research and non-research postdoc fellows at 20+ federal agencies.
Postdoc Opportunity at Yale
Scientific Writer @ St. Jude Children's Research Hospital, Memphis, TN
The Scientific Writer develops content to support the STEMM Education and Outreach initiatives of St. Jude Children's Research Hospital. This position is responsible for developing written, digital, and marketing content, and providing input on visual media projects, including video, illustrations, and graphics. Responsibilities include literature review, program observations, interviewing, writing, and editing content. This role works collaboratively between the SCEO and STEMM Education and Outreach teams to develop ideas, research and create materials necessary to communicate information to identified audiences.
The science writer plays a valuable role in enhancing the scientific reputation of St. Jude among the public, scientific community and others.
Responsibilities:
Develop strategic communication content for the STEMM Education and Outreach program, including monthly newsletters, blog posts, and annual reports.
Develop scientific content for the STEMM Education and Outreach online educational initiative. Conduct in-depth reviews of literature and SCEO-developed content to ensure evidence-based communication practices provide the foundation for content development.
Maintain content for the STEMM Education and Outreach team on stjude.org and the St. Jude intranet site.
Engage in STEMM Education and Outreach events and programs to gather insights, build relationships, and understand goals and objectives.
Review, analyze, audit, and organize existing content to ensure quality and accuracy in all projects as well as compliance with organizational standards to support business objectives.
Maintain regular and predictable attendance.
Perform other duties as assigned or directed to meet the goals and objectives of the department and the institution.
Board-Certified International MSL Fellowship for the NPA's Postdocs
"from SCIENCE to PHARMA" (FSTP) is pleased to collaborate with the NPA to provide their postdocs access to FSTP's international MSL fellowship.
FSTP is recognized as the leading MSL training program by recruiters and hiring managers globally. They have helped thousands of life-science researchers with their MSL career transition; a career where you will be talking clinical science with the top clinical experts in the country for a well-paid living.
To continue their mission to support aspiring MSLs globally to break into the MSL role, FSTP is providing international MSL fellowships to a select number of NPA postdocs to help them with every step of the MSL career transition from academia into the pharmaceutical industry. If you are selected by the board of advisors, your application fees and online MSL training cost will be fully covered by FSTP. Natalia Pascuali, Ph.D., was the May 2023 winner of the MSL fellowship.
Click below to submit your MSL fellowship expression of interest application and have a chance to become one of a select group of international MSL fellowship winners.
Relevant Reads & Podcasts
InsideHigherEd.com Carpe Careers: By Chris Smith and Eric Vaughn, August 21, 2023
In this first of two pieces, Chris Smith and Eric Vaughn provide a framework for future success, highlighting the benefits of engaging with yourself and others.
Accommodations
The University of Rochester is committed to providing inclusive experiences and equal access to programs and services. If you anticipate needing any type of accommodation, please contact Jen Prosceo. In all situations, a good faith effort (up until the time of the event) will be made to provide accommodations.
OTE Submission Information
Submissions for the weekly Monday edition of OTE are due by Thursday at 5:00 pm. Please submit materials to myHub@urmc.rochester.edu.
Connect with SMD
Tag us or use #URochesterResearch!