This Week's Events
Fall 2023 – $1000 myHub Involvement Travel Award
Are you carving time from your schedule for professional development, career exploration, and writing?
myHub encourages you to set a goal for yourself for the upcoming academic year to gain a new skill, explore career options and/or further develop your writing skills and experiences.
myHub is excited to announce a new travel award for the Fall 2023 academic year!!! For every myHub sponsored event you attend and checkin during the Fall 2023 academic year, your name will be entered into a drawing for a $1000 professional development travel award that can be used for any professional development and skill building experience outside of your academic research. Drawing for our inaugural travel award will occur around Friday, December 15, 2023. One winner will be chosen.
Questions/Contact Email: myHub@urmc.rochester.edu
Program notes: This program is open only to SMD graduate students and postdocs. Attendees must attend the full session and sign in for their name to be considered for the drawing. All eligible programs will be noted with "Eligible for the myHub Involvement Travel Award" on Handshake, OTE, and myHub email digest. Award must be used before December 1, 2024.
The Steadman Awards
University of Rochester Postdocs:
We are excited to share the announcement below and encourage you to apply by 9/1/23 to present your work in a 3-minute oral presentation to a panel of judges and compete for multiple monetary prizes at the Steadman Family Postdoctoral Associate Prize presentation during National Postdoc Appreciation Week on 9/21/23. Applications are welcomed from all UR Postdoctoral Associates and Fellows from all areas and in any discipline at the University.
The Steadman Family Postdoctoral Associate Prize in Interdisciplinary Research provides a monetary award recognizing outstanding Postdoctoral Associates or Postdoctoral Fellows at the University of Rochester whose research exemplifies the importance of multiple perspectives and/or cross-disciplinary approaches toward examining high impact questions of society. The competition is open to all UR Postdoctoral Associates and Fellows.
Candidates must be a current postdoctoral associate or postdoctoral fellow at the University of Rochester. Candidates from all areas of the University of Rochester are welcome to apply.
To apply, the following must be submitted by September 1st:
Current Curriculum Vitae/Resume
A 500–750-word summary of how your research represents multiple perspectives and/or crosses disciplinary boundaries. Please include what you believe is innovative about your research such as high impact questions of science and humanity and future implication of your research. This summary should be written for a general audience.
Applications will be reviewed by the following criteria:
The interdisciplinary scope of the research: does the research encompass multiple perspectives and/or disciplines of study?
Innovative research where research activity and creative thinking is in the service of addressing high impact questions of science and humanity.
Finalists will be selected to participate in a 3-minute oral presentation to a panel of judges at the Steadman Prize presentation during National Postdoc Appreciation Week. Final presentations will be held on Thursday September 21st, 2023 from 3:30 pm – 5:00 pm on the River Campus.
Attendance at the final competition is expected if selected as a finalist. Winners will be announced at the award reception immediately following.
There are three awards:
Steadman Award - $2,000
Award for Interdisciplinary Research - $750
Award for Innovative Research- $750
Please direct any questions to kristina.lantzky-eaton@rochester.edu
All applications must be submitted at the following link by 9/1/23
Happening Soon
The 4th Annual Informational Interviewing Session
Thursday, August 24 | 11am | Ryan Case Method Room
myHub invites all new SMD graduate students to the 4th Annual Informational Interviewing, Communication, and Networking Workshop scheduled for Thursday, August 24, 2023 at 11:00 am in the Ryan Case Method Room. Free pizza and drinks (pop and water) will be provided to all attendees. This program is eligible for the myHub Involvement Travel Award of $1000, please see attached PDF document for more details. Spend time meeting new SMD graduate students, learn how informational interviewing and networking can benefit you during rotations, developing mentorship, career exploration and so much more.
If you have questions, please email myHub@urmc.rochester.edu.
First-Time Homebuyer AMA – Presented by Emily Roberts, Ph.D.- Personal Finance for Ph.D.'s
Thursday, August 24 | 8:30pm | Zoom
Ask your first-time homebuyer questions of Emily Roberts, the founder of Personal Finance for PhDs, and Sam Hogan, a mortgage originator with Movement Mortgage specializing in graduate students and PhDs, during a free live event on 24 August 2023 at 8:30 PM ET / 5:30 PM PT (US-specific content).
Fall 2023 3MT Competition
Three Minute Thesis, or 3MT® for short, is a spoken word thesis competition.
The 2023 UR 3MT Competition and Reception will take place on Friday October 6, 2023 between 4-5:30pm. (In the past, it has been held in spring semesters in conjunction with Graduate Student Appreciation Week.) Holding the 3MT in October will allow the winner to attend the regional competition in the Spring.
3MT is an opportunity for Rochester doctoral (PhD, EdD, DMA's, etc) students to present their dissertation research findings to a general audience in THREE MINUTES with only one PowerPoint slide. The goal is for students to engage all their communication skills to make their research vivid and engaging while emphasizing its key point without jargon. Three Minute Thesis is an international event founded at the University of Queensland.
Additional details coming later this month as the agenda is set.
What Can You Be With a PhD?
Registration for What Can You Be With a PhD? is $10 per person and includes admission on both days. Sessions will be recorded (with permission of all panelists), so you can view any you missed later. It's the best deal in the city, and you get the chance to meet over 2000 of your peers to network with and more than 120 speakers to hear from!
To register, follow the registration link below and use the code "urochester_2023" to check out and pay. Be sure to use your urmc.rochester.edu email address; it's how the event organizers will ensure everyone is registered for the correct school. myHub is a sponsor for this event, which has helped reduce the cost for Rochester trainees to participate for only $10.
If you have questions about registering, please contact myHub at myHub@urmc.rochester.edu.
* This program is eligible for the myHub Involvement Travel Award.
Fall Class Offering
MHB420. Stories in Health - Course Description: Medical knowledge and practice depend on both science and stories to understand the complex reality of sickness. Illness and injury call on doctor and patient to make meaning together—to narrate a story that leads, ideally, to understanding, diagnosis, and treatment. This class explores the myriad ways that stories and storytelling structure medical experience, practice, and knowledge. By applying concepts from the study of fiction, we will analyze the formal components of medical narratives to understand how stories build and express meaning. By focusing on the contexts that inform medical narratives—contexts shaped by historical configurations of culture, race, gender, class, and power (among others)—we will explore the complex web of influences that contribute to health, illness, and the success or failure of medicine. With this dual focus on contextual depth and narrative form, Stories in Healthcare aims to make students attentive and informed interpreters of stories and the patients who tell them. SHC Syllabus 2 After an overview of narratology—the study of narrative and its structures—the class engages with several fiction and nonfiction stories drawn from various media and genres (graphic novel, film, short story, memoir, poetry, and case reports). Through weekly reading, discussion, and frequent writing, students will develop and apply interpretive skills to texts representing diverse experiences of illness and treatment.
The Next Step Podcast
Hear from SMD graduate school alumni as they share stories from the job hunt, lessons learned along the way, and their top tips for trainees about to hit the job market in our new podcast!
Check out The Next Step on YouTube and YouTube Music.
Featured in our first four episodes:
E'Lissa Flores, Ph.D., 2018 Translational Biomedical Science graduate
Eric Schott, Ph.D., 2017 Cell Biology of Disease graduate
Louben Dorval, Ph.D., 2021 Cellular Molecular and Pharmacology graduate
Yin-Yin Wang, Ph.D., 2015 Microbiology and Immunology graduate
​​​
UR Writing - Writing Group Interest
We created a brief survey to gather any interest in restarting the biweekly writing group. The goal of this group is to provide peer-based feedback on writing projects. Each week 1-2 trainees will share a piece of writing (<3 pages) with the group, who will provide constructive feedback on the work. This group is open to all graduate-level trainees. Examples of previous writing that has been shared include manuscript excerpts, abstracts, thesis/proposal documents, and more.
Discover myIDP from Science Careers
Choosing a career path is challenging, but an individual development plan (IDP) can help. Try myIDP — a free online career-planning tool that can help you pursue your goals as a graduate student or postdoc in the sciences.
Explore each stage of myIDP:
Consider your skills, values, and interests so that you can prioritize what matters to you.
Learn about career options for Ph.D.-level scientists and how to find a satisfying career based on your skills, interests, and values.
Make a concrete plan to grow your skills, build your network, and gain the experience you need to prepare for your future career.
Take action and recruit mentors to help you achieve your short and long term goals.
Funding, Grant and Travel Award Opportunities
Complete Guide to the H-1B Visa Process
This course is designed for international students planning to work in the U.S. after their graduation. Although there are many immigration paths to stay in the U.S. after your education, H-1B remains one of the most popular options among students and scholars. Learning about the H-1B visa and preparing in advance can provide an edge as you explore your post-graduation employment options.
Health and Wellness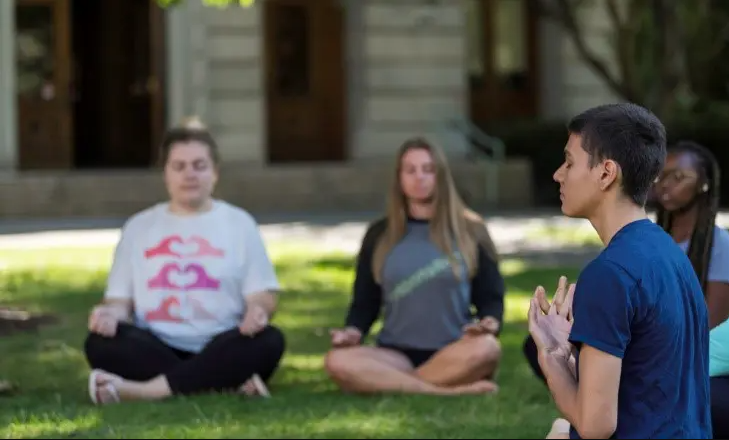 Internship/Postdoc/Employment Opportunities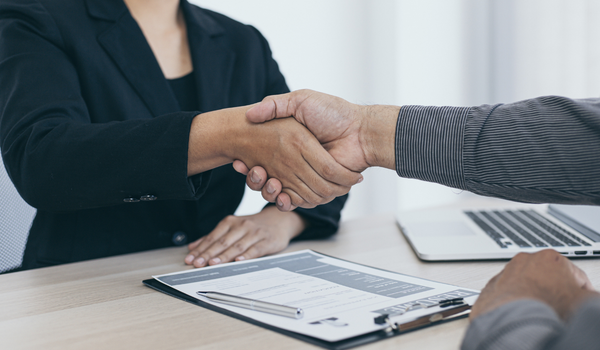 Jobs are listed on Handshake
Postdoc Opportunity at Yale
Scientific Writer @ St. Jude Children's Research Hospital, Memphis, TN
The Scientific Writer develops content to support the STEMM Education and Outreach initiatives of St. Jude Children's Research Hospital. This position is responsible for developing written, digital, and marketing content, and providing input on visual media projects, including video, illustrations, and graphics. Responsibilities include literature review, program observations, interviewing, writing, and editing content. This role works collaboratively between the SCEO and STEMM Education and Outreach teams to develop ideas, research and create materials necessary to communicate information to identified audiences.
The science writer plays a valuable role in enhancing the scientific reputation of St. Jude among the public, scientific community and others.
Responsibilities:
Develop strategic communication content for the STEMM Education and Outreach program, including monthly newsletters, blog posts, and annual reports.
Develop scientific content for the STEMM Education and Outreach online educational initiative. Conduct in-depth reviews of literature and SCEO-developed content to ensure evidence-based communication practices provide the foundation for content development.
Maintain content for the STEMM Education and Outreach team on stjude.org and the St. Jude intranet site.
Engage in STEMM Education and Outreach events and programs to gather insights, build relationships, and understand goals and objectives.
Review, analyze, audit, and organize existing content to ensure quality and accuracy in all projects as well as compliance with organizational standards to support business objectives.
Maintain regular and predictable attendance.
Perform other duties as assigned or directed to meet the goals and objectives of the department and the institution.
Board-Certified International MSL Fellowship for the NPA's Postdocs
"from SCIENCE to PHARMA" (FSTP) is pleased to collaborate with the NPA to provide their postdocs access to FSTP's international MSL fellowship.
FSTP is recognized as the leading MSL training program by recruiters and hiring managers globally. They have helped thousands of life-science researchers with their MSL career transition; a career where you will be talking clinical science with the top clinical experts in the country for a well-paid living.
To continue their mission to support aspiring MSLs globally to break into the MSL role, FSTP is providing international MSL fellowships to a select number of NPA postdocs to help them with every step of the MSL career transition from academia into the pharmaceutical industry. If you are selected by the board of advisors, your application fees and online MSL training cost will be fully covered by FSTP. Natalia Pascuali, Ph.D., was the May 2023 winner of the MSL fellowship.
Click below to submit your MSL fellowship expression of interest application and have a chance to become one of a select group of international MSL fellowship winners.
Relevant Reads & Podcasts
InsideHigherEd.com Carpe Careers: By Chris Smith, August 7, 2023
Surveying recent applicants has provided insights into five key factors for success, writes Chris Smith.
Accommodations
The University of Rochester is committed to providing inclusive experiences and equal access to programs and services. If you anticipate needing any type of accommodation, please contact Jen Prosceo. In all situations, a good faith effort (up until the time of the event) will be made to provide accommodations.
OTE Submission Information
Submissions for the weekly Monday edition of OTE are due by Thursday at 5:00 pm. Please submit materials to myHub@urmc.rochester.edu.
Connect with SMD
Tag us or use #URochesterResearch!