This Week's Events
$1000 myHub Involvement Travel Award
Career Story with Jennifer Newell-Caito, Ph.D. & Samuel Caito, Ph.D.
* This program is eligible for the myHub Involvement Travel Award program.
Afternoon Lunchtime Round Table/Workshop Sessions- Academic Careers
* This program is eligible for the myHub Involvement Travel Award program.
Live Career Discussion with Carissa Childs, Ph.D., J.D.
Tuesday, August 1 | 12PM | LinkedIn Live
Summer Scholars Poster Session
Thursday, August 3 | 12:30pm - 2:30pm | Flaum Atrium
Upcoming Events
Rochester Early Stage INvestigator (RESIN) Seminar
4th Annual Informational Interviewing, Communication, and Networking Session for SMD 1st Year Graduate Students
* This program is eligible for the myHub Involvement Travel Award program.
Happening Now
The Next Step Podcast
Hear from SMD graduate school alumni as they share stories from the job hunt, lessons learned along the way, and their top tips for trainees about to hit the job market in our new podcast!
Check out The Next Step on YouTube and YouTube Music.
Featured in our first four episodes:
E'Lissa Flores, Ph.D., 2018 Translational Biomedical Science graduate
Eric Schott, Ph.D., 2017 Cell Biology of Disease graduate
Louben Dorval, Ph.D., 2021 Cellular Molecular and Pharmacology graduate
Yin-Yin Wang, Ph.D., 2015 Microbiology and Immunology graduate
​​​
UR Writing - Writing Group Interest
We created a brief survey to gather any interest in restarting the biweekly writing group. The goal of this group is to provide peer-based feedback on writing projects. Each week 1-2 trainees will share a piece of writing (<3 pages) with the group, who will provide constructive feedback on the work. This group is open to all graduate-level trainees. Examples of previous writing that has been shared include manuscript excerpts, abstracts, thesis/proposal documents, and more.
Discover myIDP from Science Careers
Choosing a career path is challenging, but an individual development plan (IDP) can help. Try myIDP — a free online career-planning tool that can help you pursue your goals as a graduate student or postdoc in the sciences.
Explore each stage of myIDP:
Consider your skills, values, and interests so that you can prioritize what matters to you.
Learn about career options for Ph.D.-level scientists and how to find a satisfying career based on your skills, interests, and values.
Make a concrete plan to grow your skills, build your network, and gain the experience you need to prepare for your future career.
Take action and recruit mentors to help you achieve your short and long term goals.
Funding, Grant and Travel Award Opportunities
Complete Guide to the H-1B Visa Process
This course is designed for international students planning to work in the U.S. after their graduation. Although there are many immigration paths to stay in the U.S. after your education, H-1B remains one of the most popular options among students and scholars. Learning about the H-1B visa and preparing in advance can provide an edge as you explore your post-graduation employment options.
Health and Wellness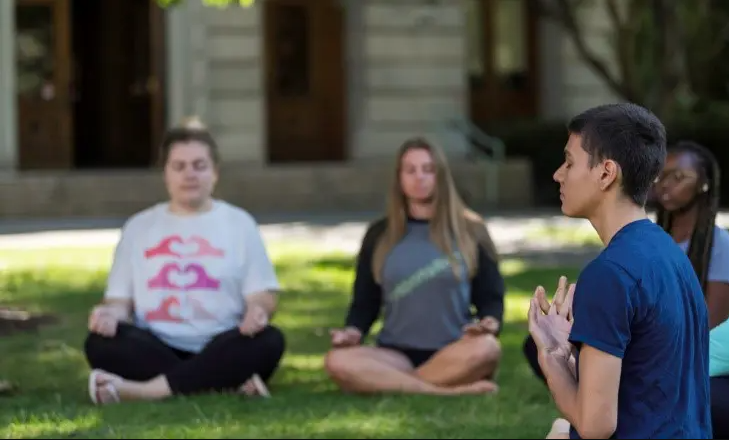 Internship/Postdoc/Employment Opportunities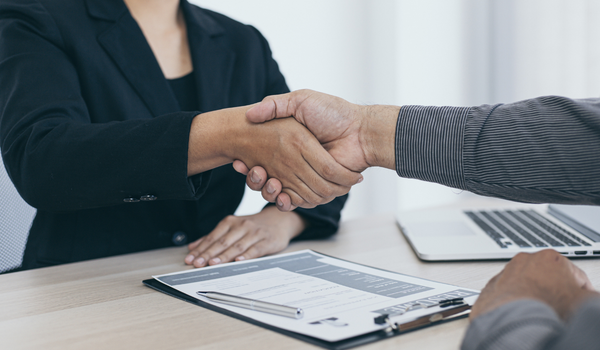 Jobs are listed on Handshake
Postdoc Opportunity at Yale
Scientific Writer @ St. Jude Children's Research Hospital, Memphis, TN
The Scientific Writer develops content to support the STEMM Education and Outreach initiatives of St. Jude Children's Research Hospital. This position is responsible for developing written, digital, and marketing content, and providing input on visual media projects, including video, illustrations, and graphics. Responsibilities include literature review, program observations, interviewing, writing, and editing content. This role works collaboratively between the SCEO and STEMM Education and Outreach teams to develop ideas, research and create materials necessary to communicate information to identified audiences.
The science writer plays a valuable role in enhancing the scientific reputation of St. Jude among the public, scientific community and others.
Responsibilities:
Develop strategic communication content for the STEMM Education and Outreach program, including monthly newsletters, blog posts, and annual reports.
Develop scientific content for the STEMM Education and Outreach online educational initiative. Conduct in-depth reviews of literature and SCEO-developed content to ensure evidence-based communication practices provide the foundation for content development.
Maintain content for the STEMM Education and Outreach team on stjude.org and the St. Jude intranet site.
Engage in STEMM Education and Outreach events and programs to gather insights, build relationships, and understand goals and objectives.
Review, analyze, audit, and organize existing content to ensure quality and accuracy in all projects as well as compliance with organizational standards to support business objectives.
Maintain regular and predictable attendance.
Perform other duties as assigned or directed to meet the goals and objectives of the department and the institution.
Board-Certified International MSL Fellowship for the NPA's Postdocs
"from SCIENCE to PHARMA" (FSTP) is pleased to collaborate with the NPA to provide their postdocs access to FSTP's international MSL fellowship.
FSTP is recognized as the leading MSL training program by recruiters and hiring managers globally. They have helped thousands of life-science researchers with their MSL career transition; a career where you will be talking clinical science with the top clinical experts in the country for a well-paid living.
To continue their mission to support aspiring MSLs globally to break into the MSL role, FSTP is providing international MSL fellowships to a select number of NPA postdocs to help them with every step of the MSL career transition from academia into the pharmaceutical industry. If you are selected by the board of advisors, your application fees and online MSL training cost will be fully covered by FSTP. Natalia Pascuali, Ph.D., was the May 2023 winner of the MSL fellowship.
Click below to submit your MSL fellowship expression of interest application and have a chance to become one of a select group of international MSL fellowship winners.
Hiring for Clinical Biochemist & Immunologist at Mayo Clinic
"The Division of Clinical Biochemistry and Immunology in the Department of Laboratory Medicine and Pathology at Mayo Clinic, Rochester, MN, is seeking a candidate for a Senior Associate Consultant faculty position to advance digital pathology aligning with institutional and departmental priorities on computational pathology, bioinformatics, artificial intelligence (AI) and digital strategy in healthcare."
GA for Graduate Student Well-Being
The UHS Health Promotion Office is hiring a Graduate Assistant for the role of Health Promotion Program Assistant for Graduate Student Well-Being. The primary charge of this role is to further the work of the Health Promotion Office in planning and marketing campus-wide health promotion programs which create an environment that promotes student success and personal development for graduate students. This includes working closely with the Health Promotion Specialist for Student Well-Being to develop new programs, events, and social media campaigns. This position is ideal for an individual with well-honed communication, independent thinking, strong organization and event planning skills, and ability to work with people, creative skills, and a working knowledge of the culture and policies of graduate students at the University. Please refer to Job #25550 on Job link for a full description and to apply.
Relevant Reads & Podcasts
InsideHigherEd.com Carpe Careers: By Constanza Bartholomae, July 26, 2023
As we experience disengagement, anxiety and disconnectedness, routine practices can be a powerful antidote, writes Constanza Bartholomae.
Accommodations
The University of Rochester is committed to providing inclusive experiences and equal access to programs and services. If you anticipate needing any type of accommodation, please contact Jen Prosceo. In all situations, a good faith effort (up until the time of the event) will be made to provide accommodations.
OTE Submission Information
Submissions for the weekly Monday edition of OTE are due by Thursday at 5:00 pm. Please submit materials to myHub@urmc.rochester.edu.
Connect with SMD
Tag us or use #URochesterResearch!