This Week's Events
Application Open for Cohort #2: myHub Career Learning Modules
Apply by 5pm on Wednesday, June 7, 2023 – Info Session on Monday, June 12, 2023
Questions? Contact Email: myHub@urmc.rochester.edu
myHub's Summer F-Club Introduction
F-Club Introduction:
The National Institutes of Health (NIH) offers research training fellowships to predoctoral (F30, F31, F99) and postdoctoral trainees (F32) who are US citizens or permanent residents.
myHub within Graduate Education and Postdoctoral Affairs (GEPA) will again host an "F-Club", which will serve as a peer writing support group for individuals interested in writing applications for F awards. University of Rochester School of Medicine and Dentistry (SMD) trainees interested in submitting applications for F awards are welcome to attend.
"F-Club" efforts will focus on development of Applicant Background and Goals, Biosketch, Research Strategy (inclusive of the Specific Aims, Significance, Innovation, and Approach), and other relevant attachments.
Applicants will have the opportunity to improve their grant writing skills via peer review with oversight by the Director of Writing Services and Training Grant Development, Dr. Elaine Smolock. Participants will be partnered with a peer(s) in advance to the respective "F-Club" meetings (it may/may not be the same peer for each meeting). Participants will be expected to complete a draft of the scheduled application section in advance of each session, exchange with their peer partner(s), and complete a review of their peer's work PRIOR to the "F-Club" session. After providing feedback on each other's work during the meeting, the peer partners will then present and share their findings with the broader "F-Club" group.
NOTE: The club will begin week of 6/5/22 and run through the week of 7/17/22.
If you would like to take part in my Hub's "F-Club," please proceed with completing this short survey: https://redcap.link/Fclub
Please complete the survey by May 30th.
The Postdoc Academy: Building Skills for a Successful Career
Registration is now open for The Postdoc Academy: Building Skills for a Successful Career, a seven-week course launching Monday, June 5 on edX. This course, built through an NIGMS grant, fulfills the career development and professional skills expectations of T32s, TL1s, Ks, IRACDAs R25s and other training programs supported by NIH, and is open to all postdocs at any stage.
White House Listening Hours for Early Career Researchers on Open Science
The White House has announced a series of four listening sessions focused on collecting input from students and early career researchers regarding open science. These will take place from May 31st to June 6th. You can find full details at the bottom of this email —including links to register for each session.
https://www.whitehouse.gov/ostp/events-webinars/
These sessions offer a great opportunity to take action. We strongly encourage you to share the invitation to these listening sessions with your students and other early career researchers. If they are interested in signing up to speak briefly during the session, they can indicate that when registering for the event.
UR Libraries are members of SPARC, one of the main organizations in the United States advocating for open knowledge. To prepare anyone interested in speaking, SPARC will host "office hours" sessions where they will talk through what potential speakers can expect during the listening sessions and provide any guidance folks may need to prepare their remarks.
You can find the times for these office hours sessions along with links to register below. Please note, you will still need to register for the White House sessions themselves via the links on the attached email.
If you cannot make any of the SPARC support sessions and would find further guidance helpful, just contact our Scholarly Communication specialists and we will work with you individually.
Daniel Castillo – University of Rochester Medical Center, Miner Libraries
Moriana Garcia – River Campus, River Campus Libraries
Jonathan Sauceda – Eastman School of Music, Sibley Library
The 11th Annual Lecture on Biomedical and Health Science Research Ethics
Thursday, June 8 | 3:30-4:30pm | Class of '62 Auditorium & Livestream
Visit https://bit.ly/SMDethics2023 to register for the livestream.
A meet & greet reception will follow at 4:30pm in Flaum Atrium.
All graduate students and postdoctoral appointees are required to attend this special lecture as a part of ongoing efforts for continued RCR instruction.
Annual Faculty Development Colloquium in the Health Professions
The 42nd Annual Biological Stain Commission Conference
POSTERS NEEDED!
POSTER PRIZES AWARDED UP TO $1000.00
Click link below or use flowcode
https://biologicalstaincommission.org/next-meeting/register-for-meeting/
Friday, June 9th | Sarah Flaum Atrium
In celebration of the 100th anniversary of the Biological Stain Commission (BSC) service, this conference will consider the past and current state of biomarkers in tissue application. Biomarkers that currently have clinical relevance include, but are not limited to: trichrome, reticulin, and PAS stains; immunohistochemistry for HER-2, ER, PR, Ki67, PD-L1, and PHH3; various in situ hybridization models; and, various DNA/RNA biomarkers. Other physiologic markers, tissue imaging techniques, and molecular markers are potential biomarkers that may have clinical relevance in the future.
Registration is FREE for all undergraduate/graduate students, post-docs, and residents
Abstract submissions for poster presentation: $10.00

includes registration, COMPLIMENTARY BREAKFAST, AND LUNCH

General Registration (complimentary breakfast and lunch are included): $60.00

includes a BSC one-year membership and journal subscription
Undergraduate/graduate students, post-docs and residents are invited to submit poster presentations: DEADLINE MAY 9.
​​​​​
SQL Boot Camp: Building and Querying Databases
Hybrid | June 7-9, 2023 | More info
Upcoming Events
The Next Step Podcast
Hear from SMD graduate school alumni as they share stories from the job hunt, lessons learned along the way, and their top tips for trainees about to hit the job market in our new podcast!
Check out The Next Step on YouTube and YouTube Music.
Featured in our first four episodes:
E'Lissa Flores, Ph.D., 2018 Translational Biomedical Science graduate
Eric Schott, Ph.D., 2017 Cell Biology of Disease graduate
Louben Dorval, Ph.D., 2021 Cellular Molecular and Pharmacology graduate
Yin-Yin Wang, Ph.D., 2015 Microbiology and Immunology graduate
Statistical Analysis with Missing Data Workshop: Methods and Applications in Health Studies
In-Person | June 20-21, 2023 | More info
Additional boot camps can be found here: Register Now – Find Your Training
Skills for Health & Research Professionals (SHARP) Program
Registration is now open for 29 hands-on summer boot camps designed for health and research professionals from any organization and all career stages! Learn immediate take-away skills directly from the experts over 1-4 days this summer. Training formats are either in-person in NYC, livestream, virtual over Zoom, or a hybrid mixture.
Webinar on U.S. Immigration
Z Law Group LLP is an immigration law firm. They have extensive experience in immigrant and non-immigrant petitions, particularly EB1A, EB1B, NIW, O1 and H1B. For more than 20 years, their attorneys have helped numerous research scientists obtain U.S. permanent residency. You are welcome to attend a free webinar on U.S. immigration and/or contact them for a free evaluation at info@yzlawgroup.com.
Happening Now
​​​​​
UR Writing - Writing Group Interest
We created a brief survey to gather any interest in restarting the biweekly writing group. The goal of this group is to provide peer-based feedback on writing projects. Each week 1-2 trainees will share a piece of writing (<3 pages) with the group, who will provide constructive feedback on the work. This group is open to all graduate-level trainees. Examples of previous writing that has been shared include manuscript excerpts, abstracts, thesis/proposal documents, and more.
Discover myIDP from Science Careers
Choosing a career path is challenging, but an individual development plan (IDP) can help. Try myIDP — a free online career-planning tool that can help you pursue your goals as a graduate student or postdoc in the sciences.
Explore each stage of myIDP:
Consider your skills, values, and interests so that you can prioritize what matters to you.
Learn about career options for Ph.D.-level scientists and how to find a satisfying career based on your skills, interests, and values.
Make a concrete plan to grow your skills, build your network, and gain the experience you need to prepare for your future career.
Take action and recruit mentors to help you achieve your short and long term goals.
Funding, Grant and Travel Award Opportunities
Complete Guide to the H-1B Visa Process
This course is designed for international students planning to work in the U.S. after their graduation. Although there are many immigration paths to stay in the U.S. after your education, H-1B remains one of the most popular options among students and scholars. Learning about the H-1B visa and preparing in advance can provide an edge as you explore your post-graduation employment options.
Health and Wellness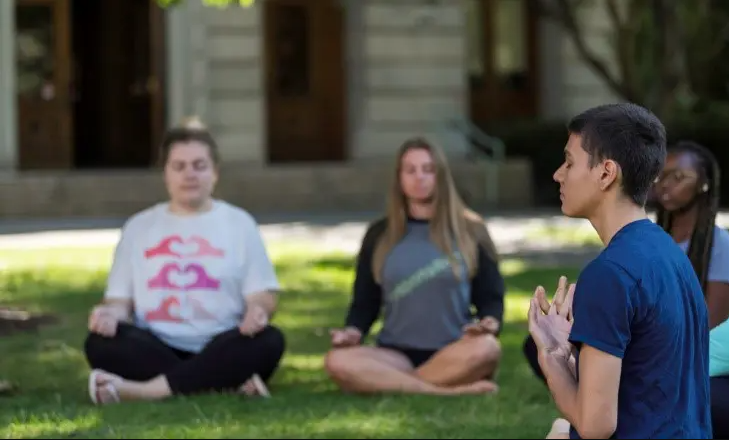 Internship/Postdoc/Employment Opportunities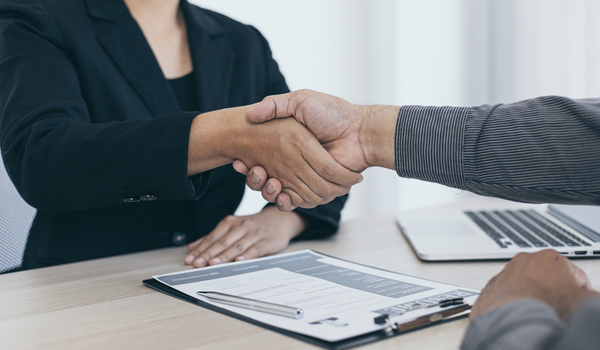 Jobs are listed on Handshake
Board-Certified International MSL Fellowship for the NPA's Postdocs
"from SCIENCE to PHARMA" (FSTP) is pleased to collaborate with the NPA to provide their postdocs access to FSTP's international MSL fellowship.
FSTP is recognized as the leading MSL training program by recruiters and hiring managers globally. They have helped thousands of life-science researchers with their MSL career transition; a career where you will be talking clinical science with the top clinical experts in the country for a well-paid living.
To continue their mission to support aspiring MSLs globally to break into the MSL role, FSTP is providing international MSL fellowships to a select number of NPA postdocs to help them with every step of the MSL career transition from academia into the pharmaceutical industry. If you are selected by the board of advisors, your application fees and online MSL training cost will be fully covered by FSTP. Natalia Pascuali, Ph.D., was the May 2023 winner of the MSL fellowship.
Click below to submit your MSL fellowship expression of interest application and have a chance to become one of a select group of international MSL fellowship winners.
Hiring for Clinical Biochemist & Immunologist at Mayo Clinic
"The Division of Clinical Biochemistry and Immunology in the Department of Laboratory Medicine and Pathology at Mayo Clinic, Rochester, MN, is seeking a candidate for a Senior Associate Consultant faculty position to advance digital pathology aligning with institutional and departmental priorities on computational pathology, bioinformatics, artificial intelligence (AI) and digital strategy in healthcare."
Fellowship Opportunities in Medical Countermeasures Research & Development
Please click the button below to view job information and to find out how to apply.
For additional information, please contact SMD Ph.D. alumni Corey Hoffman (OS/ASPR/BARDA) Corey.Hoffman@hhs.gov or Shannon Loelius (OS/ASPR/BARDA) Shannon.Loelius@hhs.gov.
GA for Graduate Student Well-Being
The UHS Health Promotion Office is hiring a Graduate Assistant for the role of Health Promotion Program Assistant for Graduate Student Well-Being. The primary charge of this role is to further the work of the Health Promotion Office in planning and marketing campus-wide health promotion programs which create an environment that promotes student success and personal development for graduate students. This includes working closely with the Health Promotion Specialist for Student Well-Being to develop new programs, events, and social media campaigns. This position is ideal for an individual with well-honed communication, independent thinking, strong organization and event planning skills, and ability to work with people, creative skills, and a working knowledge of the culture and policies of graduate students at the University. Please refer to Job #25550 on Job link for a full description and to apply.
Relevant Reads & Podcasts
InsideHigherEd.com Carpe Careers:
By Pamela L. Eddy
, May 30, 2023
Pamela L. Eddy explores the combination of factors that must be considered to remove the obstacles.
Accommodations
The University of Rochester is committed to providing inclusive experiences and equal access to programs and services. If you anticipate needing any type of accommodation, please contact Jen Prosceo. In all situations, a good faith effort (up until the time of the event) will be made to provide accommodations.
OTE Submission Information
Submissions for the weekly Monday edition of OTE are due by Thursday at 5:00 pm. Please submit materials to myHub@urmc.rochester.edu.
Connect with SMD
Tag us or use #URochesterResearch!